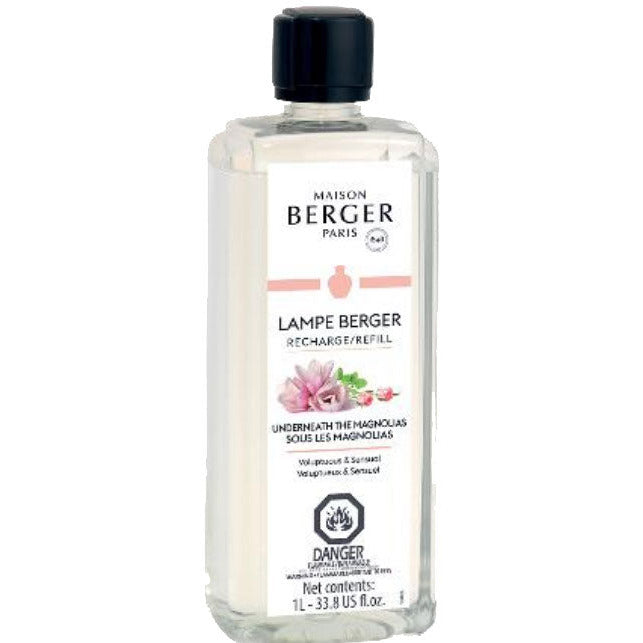 Underneath the Magnolias
Voluptuous & Sensual
Fruity accents punctuate this floral fragance to create a sensual and daring composition. This voluptuous fragrance opens on a series of floral notes perfectly balanced between rose petals, black jasmine, amber, and patchouli. The delicate blue flowers of the jacaranda tree sway gently in an elegant dance, enveloped by a seductive veil of musks.
TOP NOTES
Bulgarian Rose Lemon

HEART NOTES
Rose of Arabia Peach-Jacaranda Black Jasmine

BASE NOTES
Patchouli Amber Musk

PERFUME WITHOUT DYE GUARANTEED
Because you deserve the best, we strongly recommend that you use your Lampe Berger exclusively with Maison Berger Paris official perfumes.
Capacity
Regulatory Information
Isopropanol. Highly flammable liquid and vapor. Causes serious eye irritation. May cause drowsiness or dizziness. Dangerous. Observe the precautions for use.
Duration
40 hrs of diffusion - 160 hrs of fragrance