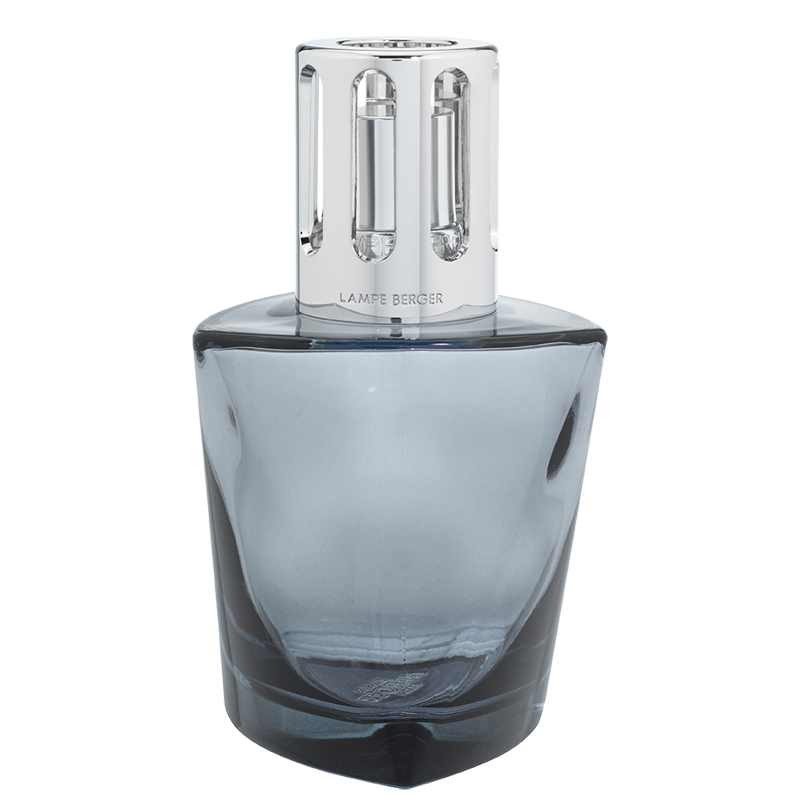 TERRA Black Lampe Gift Set By Maison Berger.
Create your own decorative canvas around this discreet Lampe Berger with the fresh and woody Wilderness fragrance.
The timeless sobriety of this Black Terra Lampe Berger Gift Pack is ideal for personalising your décor and adding a chic touch to your interior. The lacquered glass reveals the intense facets which add depth to your room. This colour also subtly enhances the upside-down triangle shape of this object. An atypical and audacious shape that combines modernism and refinement. Only the radiant silver-coloured mount contrasts with this monochrome design. The Black Terra Lampe Berger Gift Pack will introduce the desired atmosphere thanks to the Wilderness fragrance that accompanies it. The freshness of lemon and tomato leaves intermingle, leaving in its wake a tangy and green scent that nudges the leather and woody notes of silver birch. This warm and characterful fragrance warms up the atmosphere while purifying and perfuming it with sensuality and elegance.
Lamp sold in a gift set with accessories: wick-burner, round silver diffuser cap, stopper, funnel + 250 ml Wilderness home fragrance.  
HOME FRAGRANCE IS DYE FREE
Because you deserve the best, we strongly advise you to use your Lampe Berger only with Maison Berger Paris fragrances.
Dimensions (HxWxL)
11.1 x 10.1 x 10.1 cm (4.4 x 4 x 4 in)
Regulatory Information
Isopropanol. Highly flammable liquid and vapor. May cause serious eye irritation. May cause drowsiness or dizziness. Dangerous. Follow the instructions for use.
FRAGRANCE
Wilderness
It is at the same time a strong, captivating and aerial fragrance, having tomato leaves note as well as grapefruit and citrusy top notes. The patchouli and the white birch wood express an adventurous character, while the oak moss releases a strong male sensuality.
HEAD NOTES
Green Lemon, Grapefruit, Apple

HEART NOTES
Lotus Flower, Lemon Tree Leaves

BASE NOTES
Patchouli, Coconut