Summer Night Bug Repellant - Lampe Maison Berger Fragrance - 500Ml
Maison Berger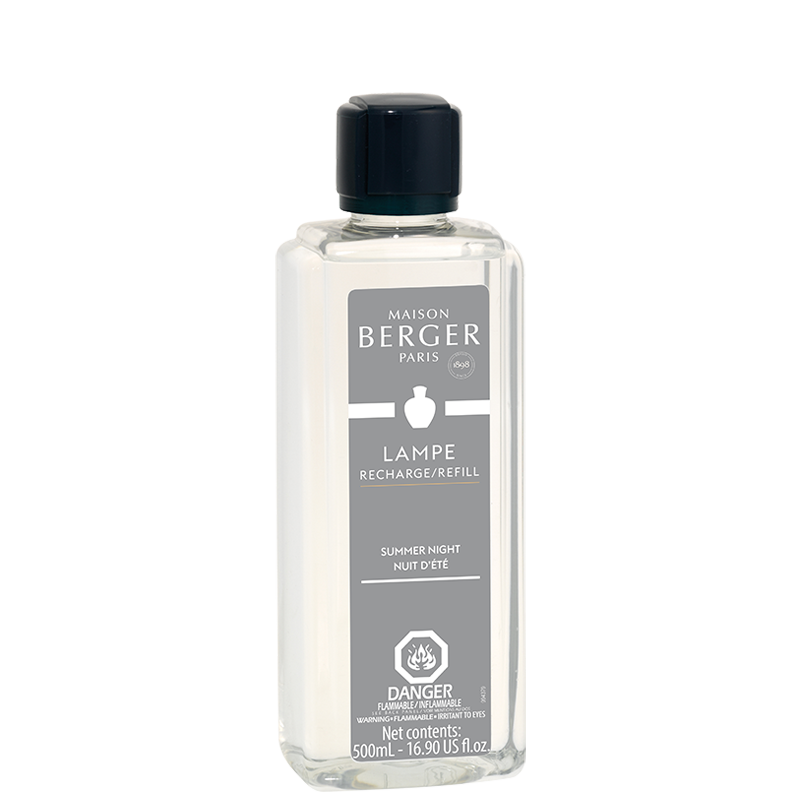 Summer Night 500 ml (16.9 oz.) Fragrance Lamp Oil - Lampe Berger by Maison Berger. Summer Night contains insecticide to repel mosquitoes and other outdoor pests as you enjoy your evening on the patio,

The intense and dynamic Summernight fragrance evokes a romantic love story that quickens the pulse.

The Summernight home fragrance is an invigorating story that evokes the thrill of summer romance and endless nights. The sparkling fragrance bursts open on joyful orange accents while floral notes add romance. With complementary pops of citrus, this intoxicating scent ends on fresh aromas of eucalyptus. Let the fragrance spin a tale of star-filled skies and whirlwind summer trysts. Fill the air with an effervescent scent that will enliven your space and make any time feel like a magical summer night. This fragrance is recommended for outdoor use.  

Use with any Lampe Berger to purify and perfume your air. The Lampe Berger has a unique and patented diffusion system that helps eradicate undesirable odors and bacteria while also diffusing your favorite fragrance. Purify your air the French way.
Because you deserve the best, we strongly recommend that you use your Lampe Berger exclusively with Maison Berger Paris official fragrances.
Duration
20 hrs of diffusion - 80 hrs of fragrance