SmartTek Parfum Berger Silver Car Diffuser Holder - Holder Only
Maison Berger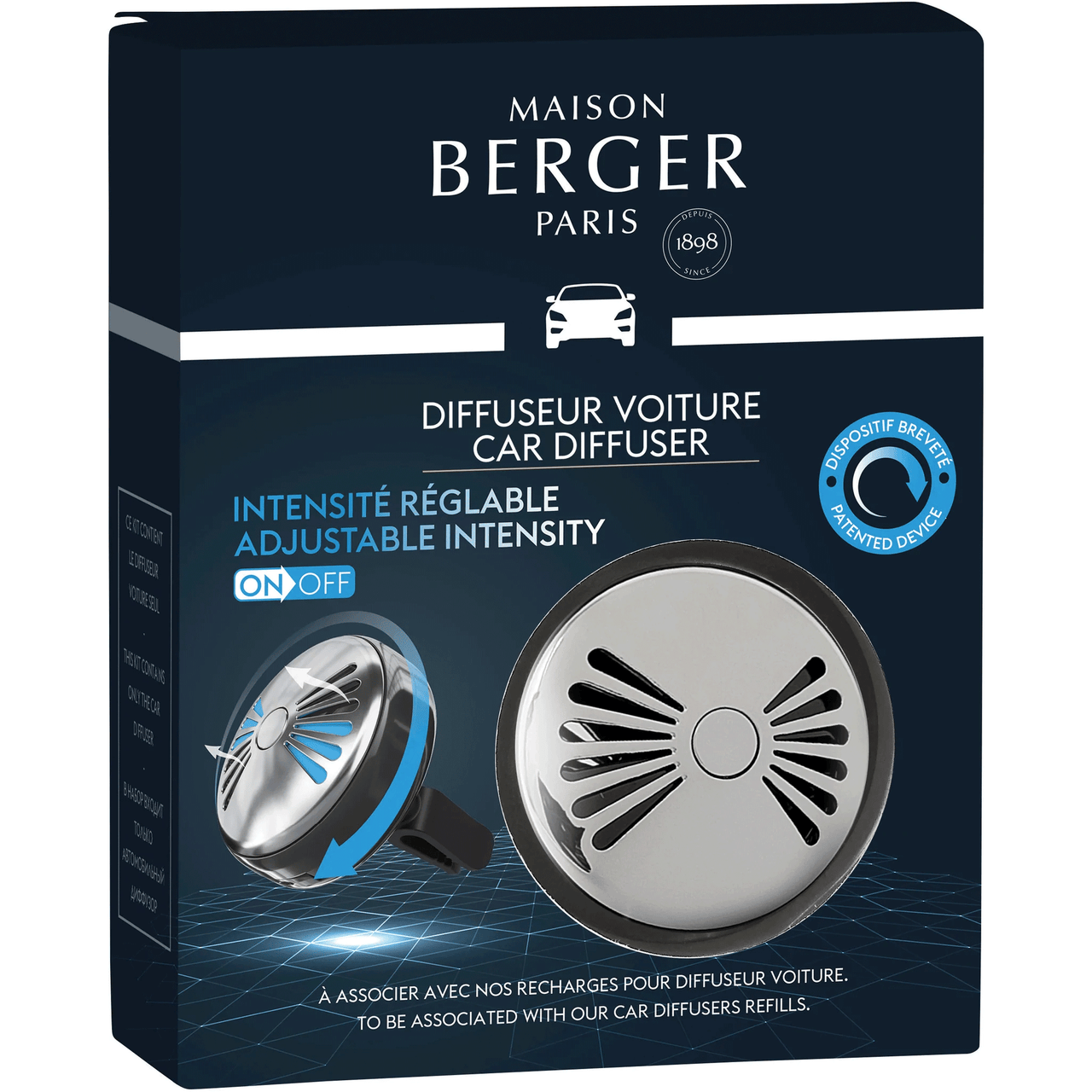 SmartTek SILVER Parfum Berger Auto Diffuser Holder - Holder Only.

A car diffuser with a patented system for controlling the amount of fragrance in your car!
Now you can adjust the amount of fragrance in your car to suit your moods. Maison Berger Paris introduces its Flash Car Diffuser with a patented adjustable fragrance diffusion system. The elegant design of this diffuser dazzles with its shiny silver face and darker gunmetal edge. The openings on its face add visual interest and style to function. Simply use your thumb to turn the side of the diffuser to the right or left and adjust the fragrance diffusion to suit your mood. Compatible with all standard Maison Berger car diffuser refills. Enhance all your drives with the perfect dose of fragrance.

USAGETIPS 
The diffuser must be clipped to your vehicle's air vent.
Compatible with all Maison Berger Paris standard car diffuser refills.
Patented "ON/OFF" system to modulate fragrance intensity.