SmartTek Parfum Berger Black Flower Car Diffuser Holder - Holder Only
Maison Berger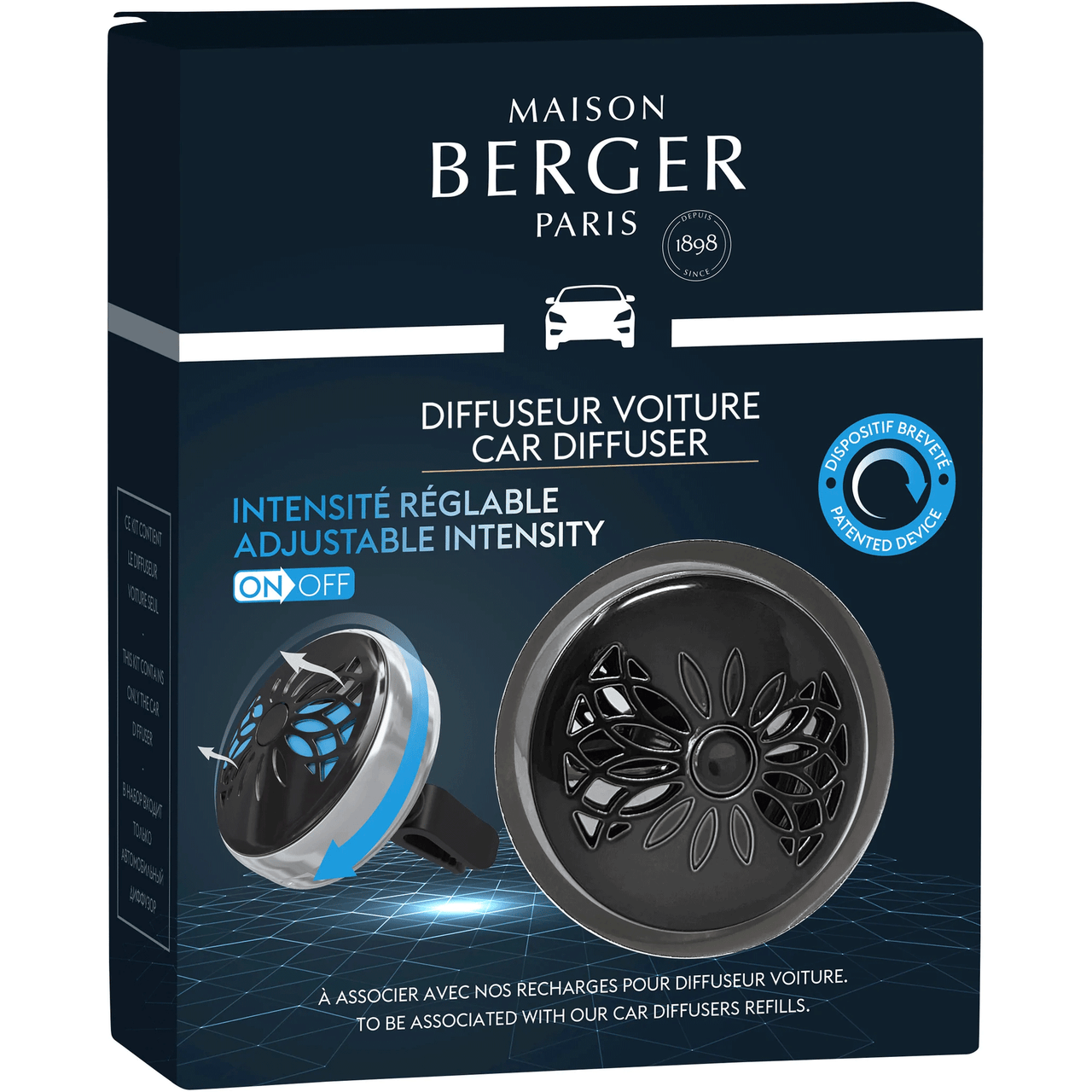 SmartTek Parfum Berger Black Car Diffuser Holder - Holder Only.

A new generation of car diffusers that allow you to control the perfuming intensity in your car.
Enhance your driving experience with the perfect dose of fragrance. Maison Berger's Smart Car Diffuser has a new patented system that allows you to adjust the fragrance intensity in your car. Simply turn the side of the diffuser to the left or the right to adjust to your desired fragrance intensity. In tones of modern black and shiny gunmetal, this design integrates seamlessly to any car interior. Small triangular openings form a geometric pattern reminiscent of a bowtie, for a chic wink to sophistication. This versatile diffuser fits any type of vehicle and is compatible with all our standard car diffuser refills. Just select your favorite fragrance to make every trip a fragrant adventure!

USAGETIPS 
The diffuser must be clipped to your vehicle's air vent.
Compatible with all Maison Berger Paris standard car diffuser refills.
Patented "ON/OFF" system to modulate fragrance intensity.