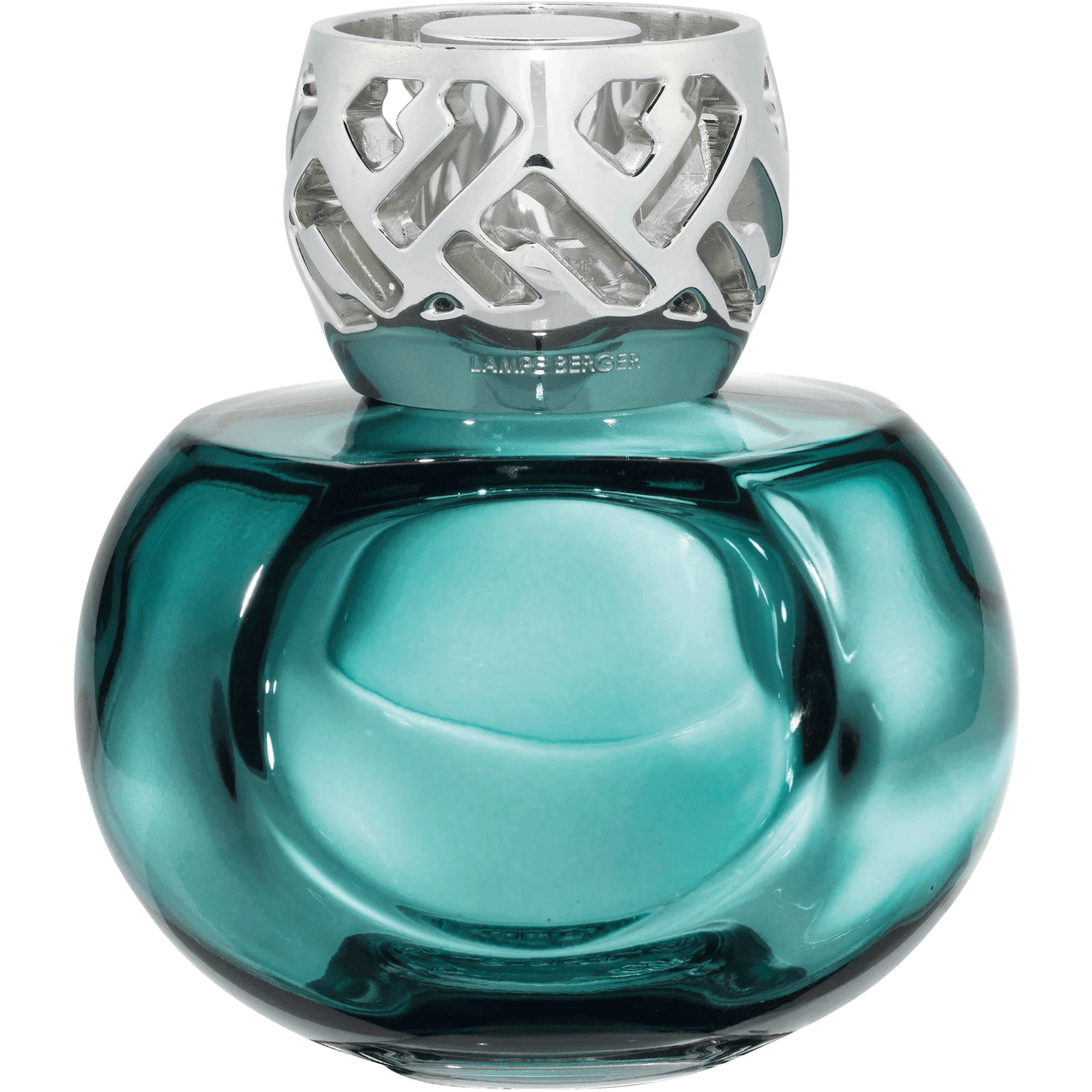 An understated lamp in a hypnotic hue creates a feeling of tranquility.
A soft, soothing accent in an exquisite hue. With a voluptuous shape and gorgeous color, the Senso Peacock Green Lamp is an elegant presence in your space. The soft curves of the transparent glass body are rendered in the incomparable shade of a peacock's plumage. The silver-colored cap is sophisticated, and detailed, contrasting with the smooth harmony and muted hue of the lamp body. Pair with your favorite Maison Berger home fragrance to gently purify and perfume your air. Let the calming presence of this lamp carry your worries away on a fragrant breeze. 
The Lampe Berger has a unique and patented diffusion system that helps eradicate undesirable odors and bacteria while also diffusing your favorite fragrance. Purify your air the French way.
Lamp sold in a gift pack with accessories: wick-burner, silver Senso diffuser cap, stopper cap, and funnel.
Fragrance refills sold separately.
Because you deserve the best, we strongly recommend that you use your Lampe Berger exclusively with Maison Berger Paris official perfumes.
Why? Only the Maison Berger Paris catalysis process guarantees the quality and safety of use with Lampe Berger. The use of any other perfume than those offered by Maison Berger Paris would irreversibly damage your Lampe Berger.
Dimensions (HxWxL)
12 x 10 x 11 cm (4.7 x 3.9 x 4.3 in)