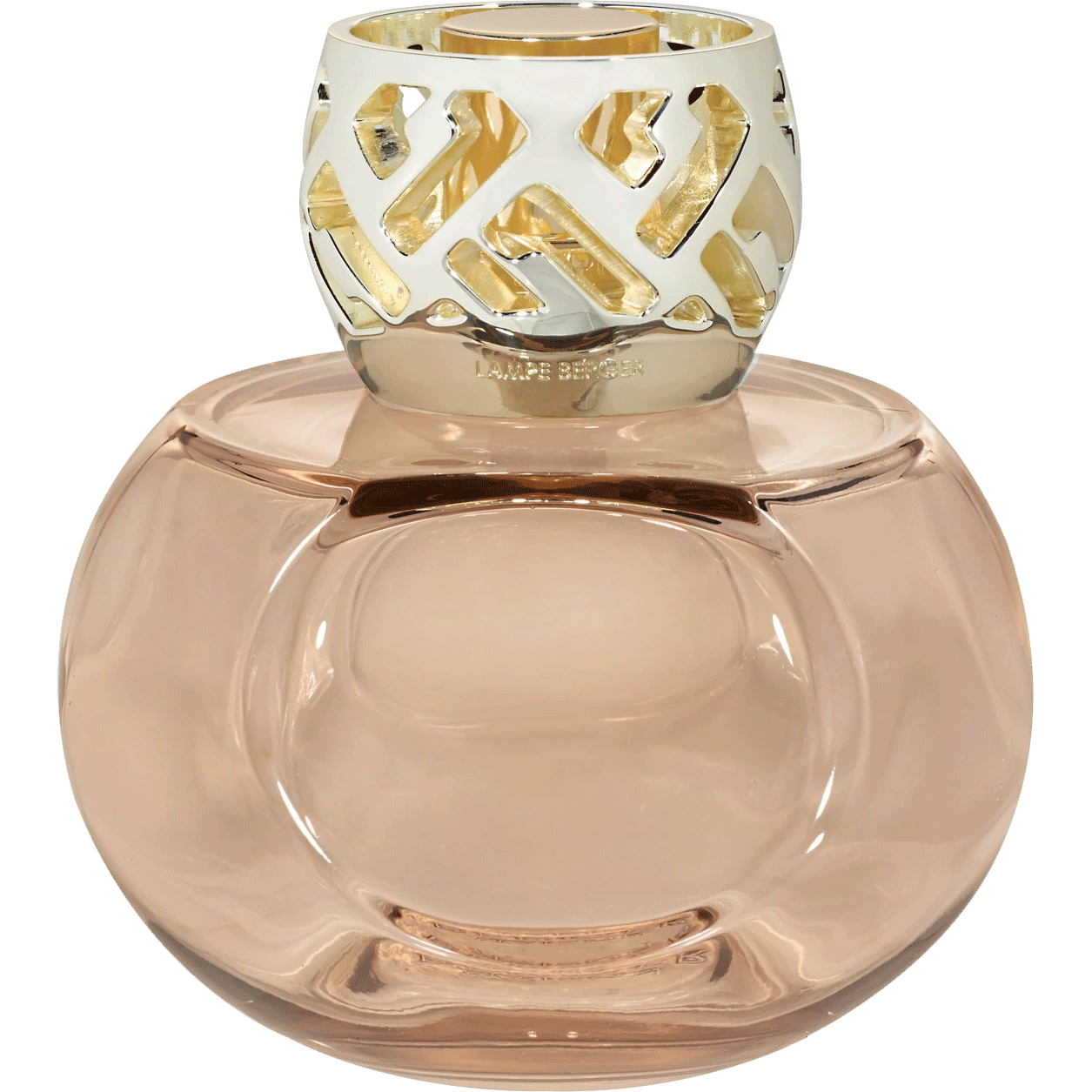 Tranquility radiates from the harmonious design and soft color of this lamp.
 An accent that exudes tranquility. The Senso Beige Lamp is an understated but elegant home embellishment. Its natural, refined color blends harmoniously into any space. The golden cap is a shining crown, balancing the generous shape of the lamp body. Graphic slotted openings in the cap create visual interest by offsetting the lacquered uniformity of the transparent glass. Fill with the Maison Berger home fragrance of your choice to purify and gently perfume your air.  Breathe deeply and let the harmonious presence of this lamp create a soothing ambiance. Serenity awaits!
The Lampe Berger has a unique and patented diffusion system that helps eradicate undesirable odors and bacteria while also diffusing your favorite fragrance. Purify your air the French way.
Lamp sold in a gift pack with accessories: wick-burner, gold Senso diffuser cap, stopper cap, and funnel.
Fragrance refills sold separately.
Because you deserve the best, we strongly recommend that you use your Lampe Berger exclusively with Maison Berger Paris official perfumes.
Why? Only the Maison Berger Paris catalysis process guarantees the quality and safety of use with Lampe Berger. The use of any other perfume than those offered by Maison Berger Paris would irreversibly damage your Lampe Berger.
 Dimensions (HxWxL)

12 x 10 x 11 cm (4.7 x 3.9 x 4.3 in)