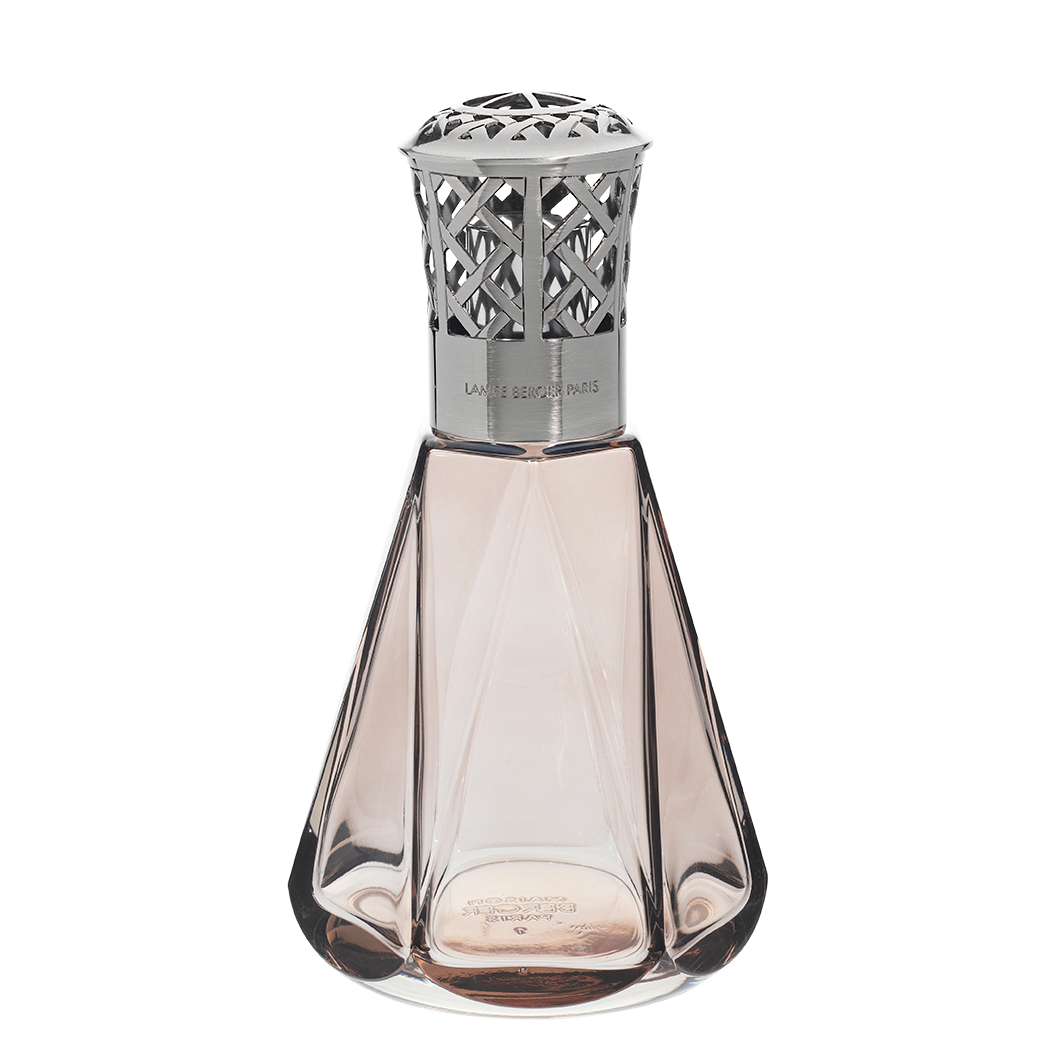 A testimony to a history of craftsmanship, this gorgeous reissued Pyramide lamp is as timeless as its delicious fragrance.
Maison Berger Paris pays tribute to its roots by reissuing one of its iconic post-war models. The Vintage Pink Pyramide Lamp combines both contemporary and classic charm into a timeless decorative object. The many facets of the lacquered glass shimmer and shine, in a soft, elegant vintage shade and pyramid shape. The pewter latticework cap sits majestically atop the lamp body. The accompanying Orange Cinnamon home fragrance is spicy and warm, with accords of orange, ginger, cinnamon, and vanilla. The beauty of this lamp and its gourmand fragrance will elevate your space into a sophisticated haven.
The Lampe Berger has a unique and patented diffusion system that helps eradicate undesirable odors and bacteria while also diffusing your favorite fragrance. Purify your air the French way.
Lamp sold in a gift set with accessories: wick-burner, aged pewter lattice diffuser cap, stopper, funnel + 250 ml Orange Cinnamon home fragrance.  
Because you deserve the best, we strongly advise you to use your Lampe Berger only with Maison Berger Paris fragrances.
18 x 9.5 x 9.5 cm (7.1 x 3.7 x 3.7 in)