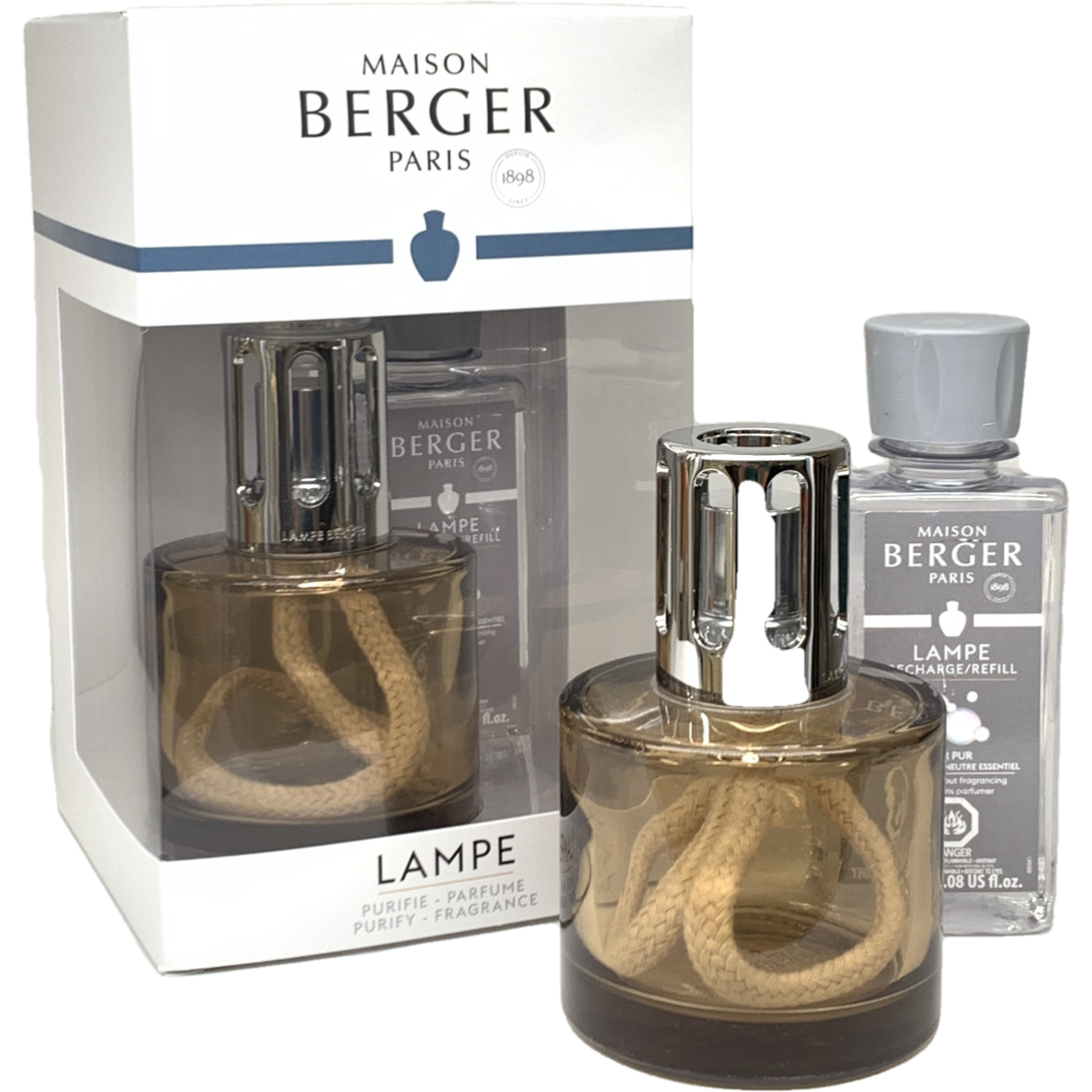 Purify the air you breathe and keep your family safe.
Pure Chestnut Lamp Gift Set with 180 ml (6.08 oz.) Air Pur So Neutral Fragrance Oil - Lampe Berger by Maison Berger.

Over the space of 120 years, the Maison Berger catalytic lamp has stolen many hearts and decorated innumerable interiors. If you are just joining the wide circle of fans, this Pure model is the Maison Berger for you. No frills, no excess, just the essential to get you acquainted. A bottle with pure lines for understated elegance. The transparent glass body is thick for sturdiness, while the slender and refined silver-colored straight mounting adds lightness to the whole. This Chestnut Pure Maison Berger Gift Pack is also the opportunity to discover the Pure Air Neutral Home Fragrance: it will purify the air in your home, without diffusing a scent.

When you give in to the temptation to try one or more of our many fragrances, your Neutral fragrance will allow you to clean the burner of your Maison Berger between each fragrance and also will dilute the chose fragrance if you wish to reduce its intensity.

Capacity: 290 ml
5.125"H
Top: Straight & heavy mounting, shiny silver finish
Color: Chestnut

180 ml (6.08 oz.) home fragrance. Composition: fragrances, aqua, isopropyl alcohol.

Lamp sold in pack with a catalytic burner, 1 stopper & 1 funnel.