Land of Spices - Terre d'Épices - Lampe Maison Berger Fragrance - 1 Litre
Lampe Berger Store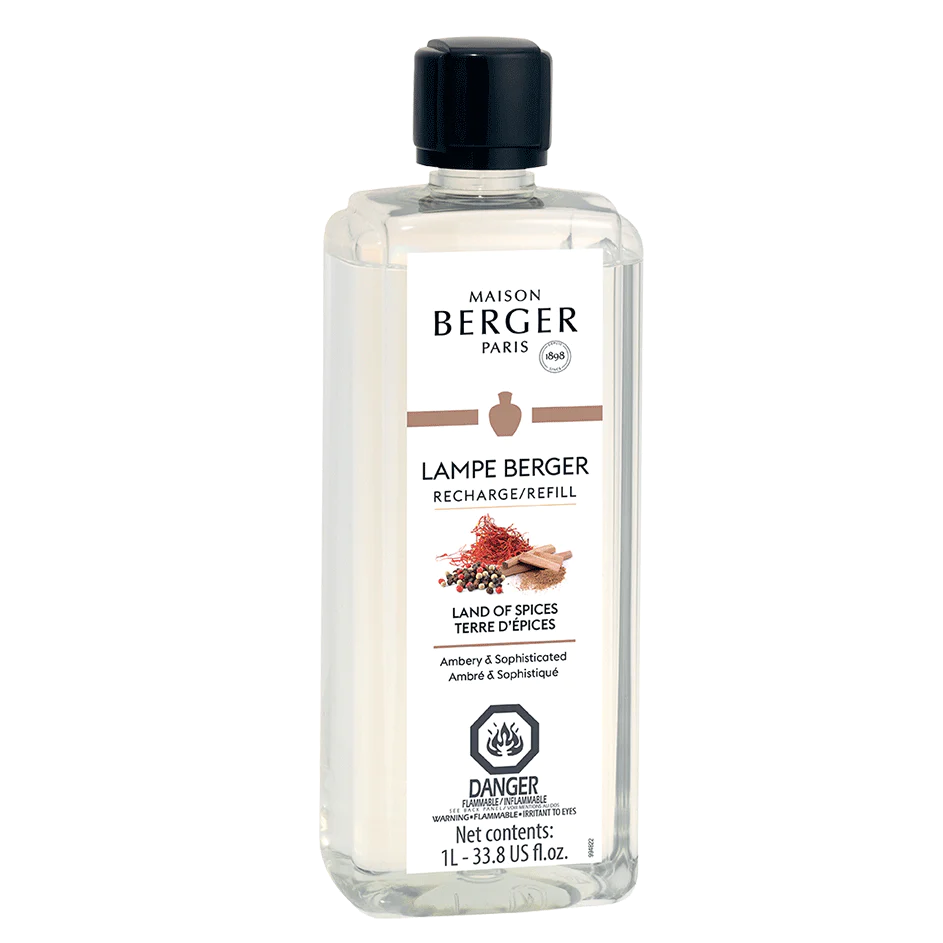 Terre d'Épices (Land of Spices)
Ambery & Sophisticated
This French home fragrance will transform your space into a warm and enticing atmosphere, redolent with the aromas of spice.
Calling all spice enthusiasts! If you love a home filled with the warming scent of spices, the Terre d'Épices home fragrance is for you! In this sophisticated French fragrance, spicy notes of pink pepper meld with clove and saffron for a fresh, mysterious character. Suede brings a musky character to the fragrance, its velvety facet enhanced with accords of plum. Cinnamon accentuates the enveloping and sensual aspects of strong, floral black rose. The composition closes on woody incense underscored by patchouli and amber. Experience the irresistible pull of the aromas of spice and incense, as they whirl in a dance that invites anyone to join.

 
TOP NOTES

Velvety Suede, Pink Pepper, Clove
HEART NOTES
Saffron, Black Rose, Plum, Cinnamon
BASE NOTES
Incense, Patchouli, Musk, Amber
PERFUME WITHOUT DYE GUARANTEED
Because you deserve the best, we strongly recommend that you use your Lampe Berger exclusively with Maison Berger Paris official perfumes.
Regulatory Information
Isopropanol. Highly flammable liquid and vapor. May cause serious eye irritation. May cause drowsiness or dizziness. Dangerous. Follow the instructions for use.
Duration
40h of diffusion - 160h of fragrance