JOY Dusty Rose Lampe Gift Set with Agave Gardens by Maison Berger
Maison Berger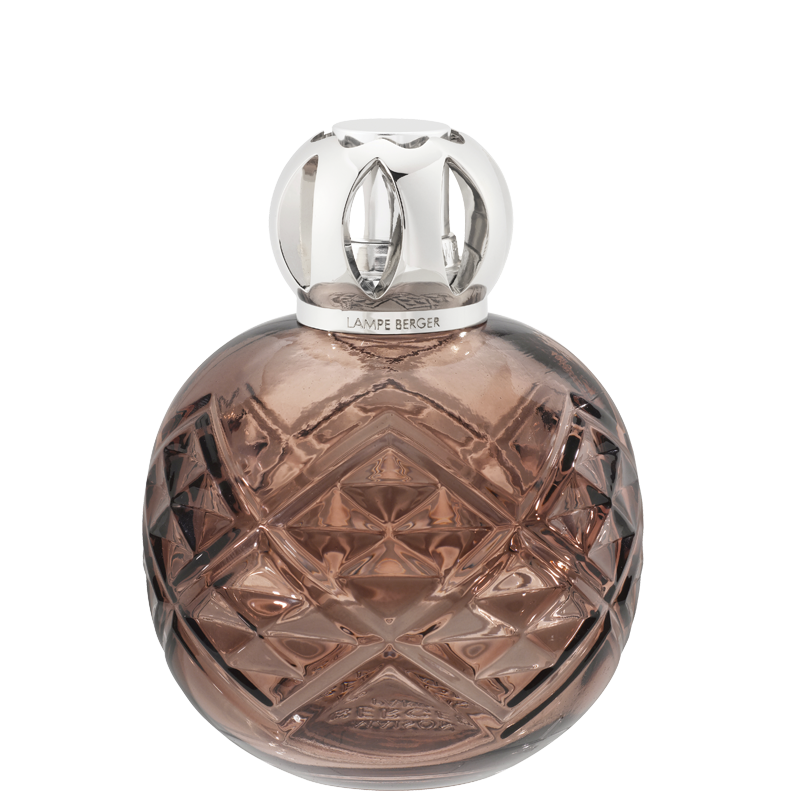 JOY Dusty Rose Lampe Gift Set with Agave Gardens by Maison Berger.
Add a little treasure of harmony to your life: its memorable curves and its delicate, verdant trail leave a chic and intimate imprint on the home.
The new collaboration between designer Sylvie de France and Maison Berger Paris is full of creativity and elegance. The Joy Lampe Berger Gift Pack is endowed with great femininity. Its roundness adds softness to your interior while its chiselled geometric details provide originality, creating a warm and precious decorative effect. The body of the catalytic lamp and its finely worked motifs are emphasised by the antique rose colour of the lacquered glass. This object is characterised by discreet refinement and charm, creating a boudoir atmosphere. This Joy Lampe Berger Gift Pack diffuses the verdant and delicates notes of the Agaves Garden Fragrance. Blue agave mingles with the luminous floral scents of white freesia and woody sandalwood, resulting in a sensitive olfactory composition. Your room becomes filled with bucolic scents and, at the same time, the atmosphere is purified and lightly scented.
Lamp sold in a gift set with accessories: wick-burner, heavy shiny silver round diffuser cap, stopper, and funnel + 250ml Agave Gardens home fragrance. 
Mount
Silver ball-shaped mounting
Reference
004782
Agaves Garden
A marriage of gentleness and sparkling warmth for a fragrance with pastoral charm and a certain candid softness. A perfume that can combine the various olfactory notes to create an addiction, interweaving of beautiful raw materials to create sumptuous harmony. In the top notes, the fragrance begins with a transparent and airy assembly of lemon, blue agave and coffee. The notes of white Freesia, honeysuckle and violet set the tone. Little by little, a delicious hint of tender vanilla appears with a broad smile over warmer notes of amber and sandalwood.
HEAD NOTES
Lemon, Coffee, Blue agave
HEART NOTES
Violet, White Freesia, Honeysuckle
BASE NOTES
Amber, Vanilla, Sandalwood