ICE CUBE Frosted Crystal Lampe Gift Set with Festive Fir By Maison Berger
Maison Berger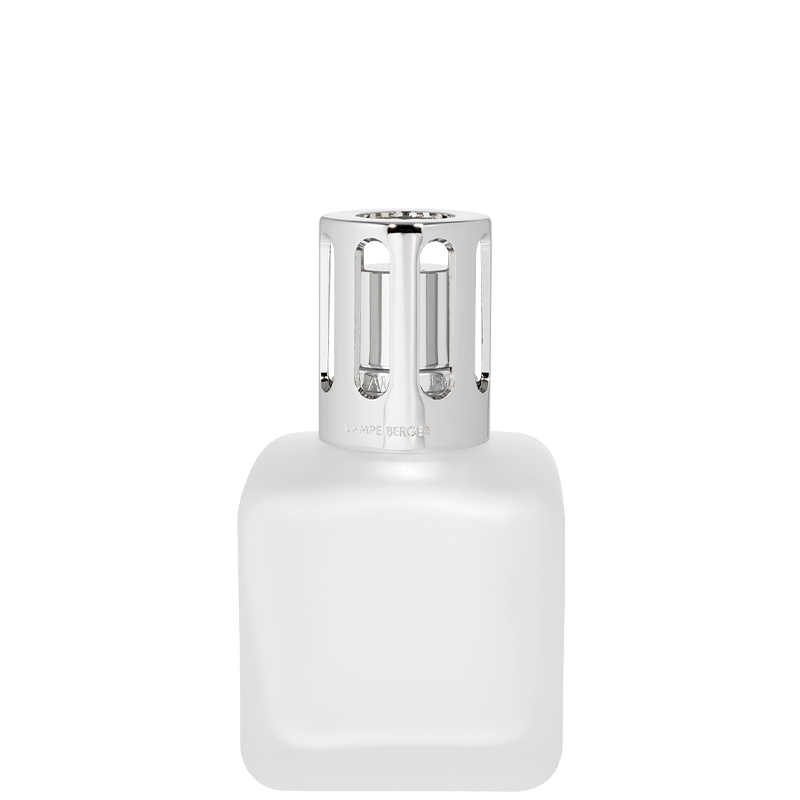 Enhance your holiday décor with a frosted catalytic lamp and a piney aroma.
Celebrate the holidays with a joyful nod to the natural aromas of winter. The frosted glass of the catalytic lamp is an ode to the season, while the Festive Fir home fragrance is a refreshing breath of natural aromas. Opening on clean, green notes and pine needles, the composition continues with a heart of pine, eucalyptus, and fir balm. A blend of cedarwood and sandalwood form a woody base. Imbue your home with the magical feeling of walking beneath snow-covered boughs, snow gently kissing your skin as the white mist of your breath dissipates into the frosty air. It feels like anything is possible…
The Lampe Berger has a unique and patented diffusion system that helps eradicate undesirable odors and bacteria while also diffusing your favorite fragrance. Purify your air the French way.
Lamp sold in a gift set with accessories: wick-burner, straight silver diffuser cap, stopper, funnel + 250 ml Festive Fir home fragrance.  
 Because you deserve the best, we strongly advise you to use your Lampe Berger only with Maison Berger Paris fragrances.
 Why? Only the use of Maison Berger Paris fragrances with the Maison Berger Paris catalytic process can guarantee quality and safe use of the Lampe Berger. Using fragrances other than those of Maison Berger can seriously damage your burner.
Regulatory Information
Isopropanol. Highly flammable liquid and vapour. May cause serious eye irritation. May cause drowsiness or dizziness
Capacity
290 ml
Festive Fir
The Festive Fir home fragrance is joyous and refreshing. In the head, green, clean notes blend with pine needles in an ode to nature. Freshness takes over in the heart where pine entwines with eucalyptus and fir balm. Sandalwood and cedarwood bring the composition to a woody close.
TOP NOTES
Pine Needles, Green Notes, Clean Notes
HEART NOTES
Pine, Eucalyptus, Fir Balm
BASE NOTES
Cedarwood, Sandalwood