Heavenly Spruce - Lampe Maison Berger Fragrance - 500Ml
Maison Berger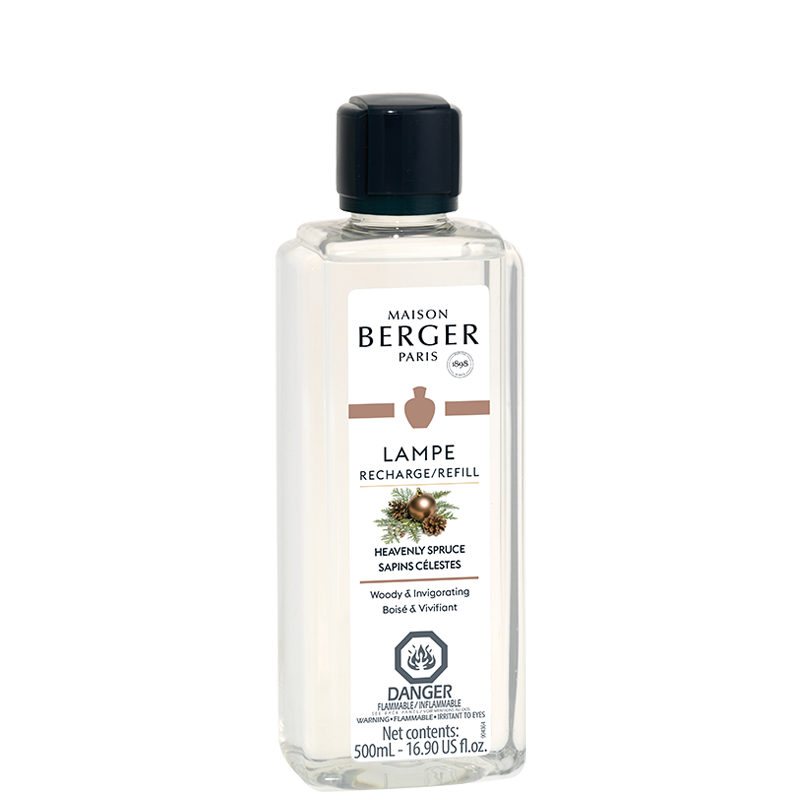 Heavenly Spruce 500 ml (16.9 oz.) Fragrance Lamp Oil - Lampe Berger by Maison Berger

Heavenly Spruce Lamp fragrance a spicy woody and refreshing perfume. 

Entice your sense with Heavenly Spruce Home Fragrance. An enticing woody and refreshing scent that reminds you of Christmas. Sweet and spicy top notes take you on a journey that leads you to notes of pine and cedarwood, refreshing and woody aroma. You settle in with a richer woody musky scent that bring a warm and holiday feeling. 
PERFUME WITHOUT DYE GUARANTEED
 Because you deserve the best, we strongly recommend that you use your Lampe Berger exclusively with Maison Berger Paris official perfumes.
Heavenly Spruce
FRAGRANCE
The Heavenly Spruce Home Fragrance is an enchanting scent warm and refreshing scent, perfect for the holidays. A combination of top notes from sweet Tangerine, spicy scent of Cinnamon and the warm embrace of Cloves. In the middle Blue Fir Tree notes enchants your senses with a fresh woody scent of Christmas, Pine notes and Cedarwood keep the middle warm and enticing. The wood notes and amber notes lay at the base creating a musky and rich and warm scent. 
HEAD NOTES
Tangerine, Cinnamon, Clove
HEART NOTES
Blue fir Tree, Pine, Cedarwood
BASE NOTES
Wood, Amber
Duration
20h of diffusion - 80h of fragrance