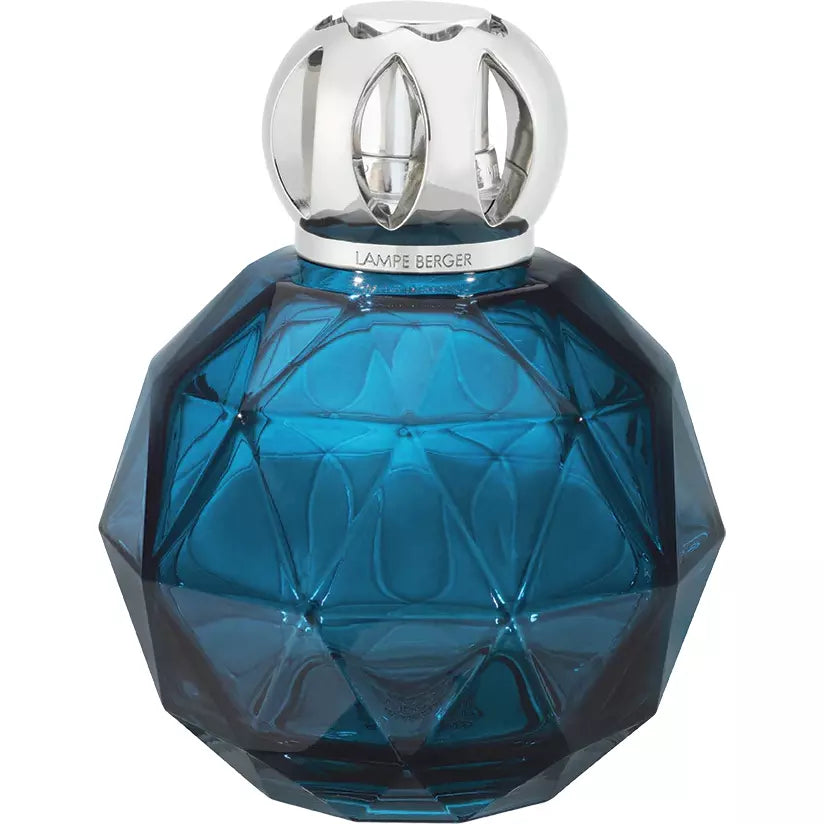 GEODE Blue Lampe By Maison Berger #4790.
A scintillating blue home fragrance lamp as beautiful and enchanting as a precious stone!
lf you can never get enough color, sparkle, and sophisticated design, the Blue Geode Fragrance Lamp is for you! Award-winning French designer Armand Delsol's latest creation for Maison Berger shimmers with the rare beauty of a natural treasure.
In the spherical shape of a geode, the lacquered glass of the fragrance lamp body is topped with a shiny round silver cap. French craftsmanship is showcased in the precise lines of the raised triangular relief on the body. The deep blue hue of the translucent lamp evokes the surprising, saturated color of crystals nestled at the heart of a geode.
Lamp sold in a gift set with accessories: wick-burner, Alpha gold diffuser cap, stopper, funnel.
Because you deserve the best, we strongly advise you to use your Lampe Berger only with Maison Berger Paris fragrances.
Dimensions (HxWxL)
13.2 x 11.2 x 11.2 cm (5.2 x 4.4 x 4.4 in)

LAMPE BERGER INSTRUCTIONS:
Wondering how to light a Lampe Berger? 
It is so simple! 
Choose any of Maison Berger Paris's home fragrance lamp scents.

 

Fill the lamp with the home fragrance of your choice.

 

Light the burner.

 

Blow the flame out after a couple of minutes to clean the air and release French fragrance that creates an atmosphere of timeless refinement.

 
The Lampe Berger has a unique and patented diffusion system that helps eradicate undesirable odors and bacteria while also diffusing your favorite fragrance. Purify your air the French way.