Under The Olive Tree - Lampe Maison Berger Fragrance - 500Ml
Maison Berger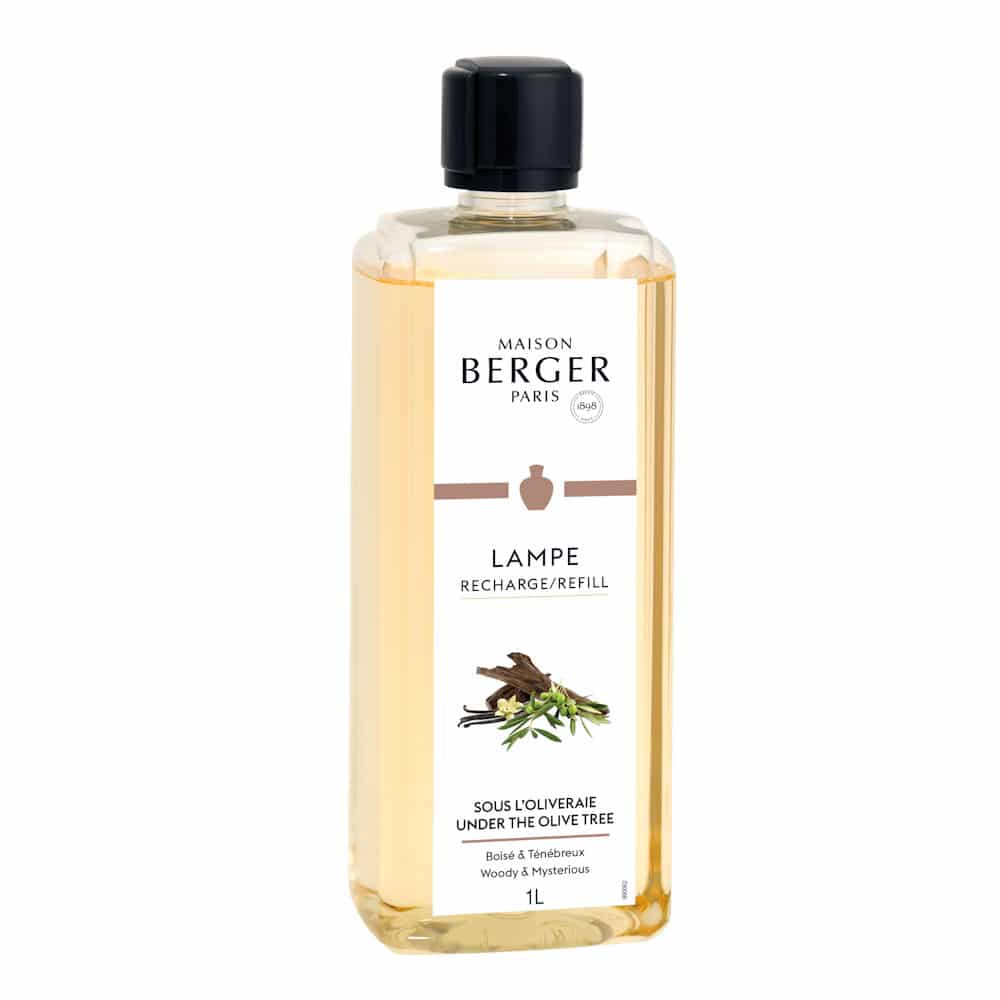 Oudh is a resinous wood originating in the tropical forest of Asia, sometimes known as the "Wood of the Gods", Oudh is the fragrant resinous wood produced by the Aquilaria tree to protect itself  from fungal and insect attacks.  Oudh has a long history in perfuming.  Rare and very expensive, which makes it more coveted. It is pared with other woods like olive wood.
This timeless fragrance is woody and subtly leathery. This seductive essence opens on a woody floral facet punctuated by
accords of myrrh. Its heart is leathery while the base is a sweet and earthy blend of vanilla and patchouli. This sensuous
fragrance is an intoxicating, sensual whirlwind.
Volume - 16.9 ounces
Reference - 415143

20h of diffusion - 80h of fragrance
TOP NOTES
Bergamot, Marine notes, Pineapple

HEART NOTES
Lavender, Transparent Flowers

BASE NOTES
Sandalwood, Amber, Cedarwood
Because you deserve the best, we strongly recommend that you use your Lampe Berger exclusively with Maison Berger Paris official perfumes. Why? Only the Maison Berger Paris catalysis process guarantees the quality and safety of use with Lampe Berger. The use of any other perfume than those offered by Maison Berger Paris would irreversibly damage your Lampe Berger.