Exquisite Sparkle - Lampe Maison Berger Fragrance - 500Ml
Maison Berger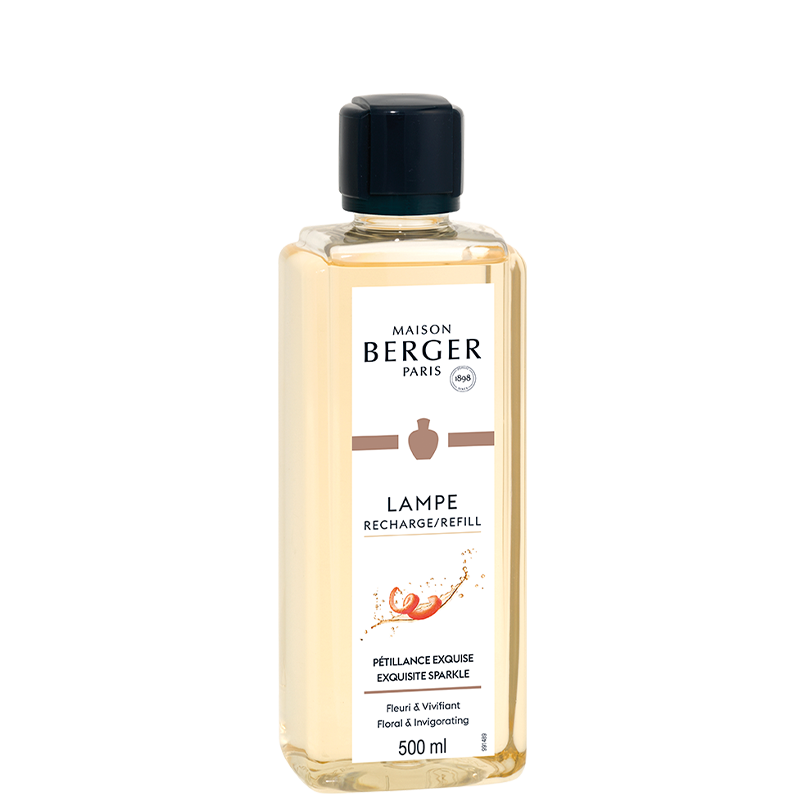 Exquisite Sparkle 500 ml (16.9 oz.) Fragrance Lamp Oil - Lampe Berger by Maison Berger
Fill your home with an exhilarating scent of celebration!
Celebration in a bottle! The Exquisite Sparkle home fragrance creates an intoxicating atmosphere. Opening on the invigorating radiance of grapefruit, the composition unfurls into a floral bouquet of rose and lily of the valley, accentuated by the depth of patchouli. The base is formed by a powdery union of violet and musk, enhanced by sparkling notes. Fill your home with a welcoming scent full of joy. This fragrance creates an effervescent atmosphere, like bubbles floating to the top of a champagne flute. Feel like you are at an elegant soiree any time you breathe in this festive scent.

Use with any Lampe Berger to purify and delicately perfume your home. The Lampe Berger has a unique and patented diffusion system that helps eradicate undesirable odors and bacteria while also diffusing your favorite fragrance. Purify your air the French way.
Because you deserve the best, we strongly recommend that you use your Lampe Berger exclusively with Maison Berger Paris official fragrances.
Exquisite Sparkle
The fragrance opens on the exhilarating radiance of grapefruit zest before giving way to an elegant floral bouquet of rose and lily of the valley, enhanced by earthy patchouli. The composition closes on thrilling base notes of sparkling violet and musk.
TOP NOTES
Grapefruit
HEART NOTES
Patchouli, Rose, Lily of the Valley
BASE NOTES
Violet, Musk, Sparkling Notes
Duration
20 hrs of diffusion - 80 hrs of fragrance