EVANESCENCE Fawn Amber Lampe Gift Set By Maison Berger
Maison Berger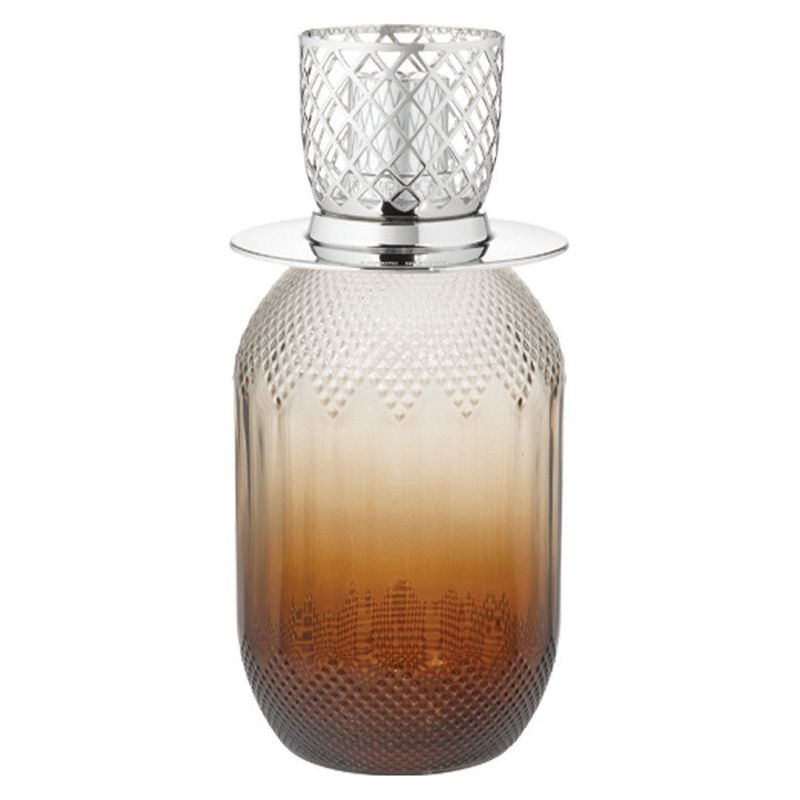 EVANESCENCE Fawn Amber Lampe Gift Set By Maison Berger.
In the mood for Jazz Age opulence? Indulge the senses with elegant design and luxurious home scent that keeps the party roaring.
Mystic Leather is a duet between lush rose and supple leather, softly serenaded by medley of warm, rich spices. A spicy, leathery scent so effortlessly chic, you are instantly transported to a laidback lounge.
The Lampe Berger has a unique and patented diffusion system that helps eradicate undesirable odors and bacteria while also diffusing your favorite fragrance. Purify your air the French way.
Lamp sold in a gift set with accessories: wick-burner, round silver diffuser cap, stopper, funnel, and a 250Ml Bottle of Mystic Leather.
HOME FRAGRANCE IS DYE FREE
Because you deserve the best, we strongly advise you to use your Lampe Berger only with Maison Berger Paris fragrances.
Capacity: 250 ml (8.5 oz)
Material: Lacquered Glass
Dimensions (HxWxL): 17.7 x 8 x 8 cm (7.0 x 3.1 x 3.1 in)
Reference No: 314793
Regulatory Information: Isopropanol. Highly flammable liquid and vapor. May cause serious eye irritation. May cause drowsiness or dizziness. Dangerous. Follow the instructions for use.
Made in France