Essential Starter Round Lampe Gift Set By Maison Berger
Maison Berger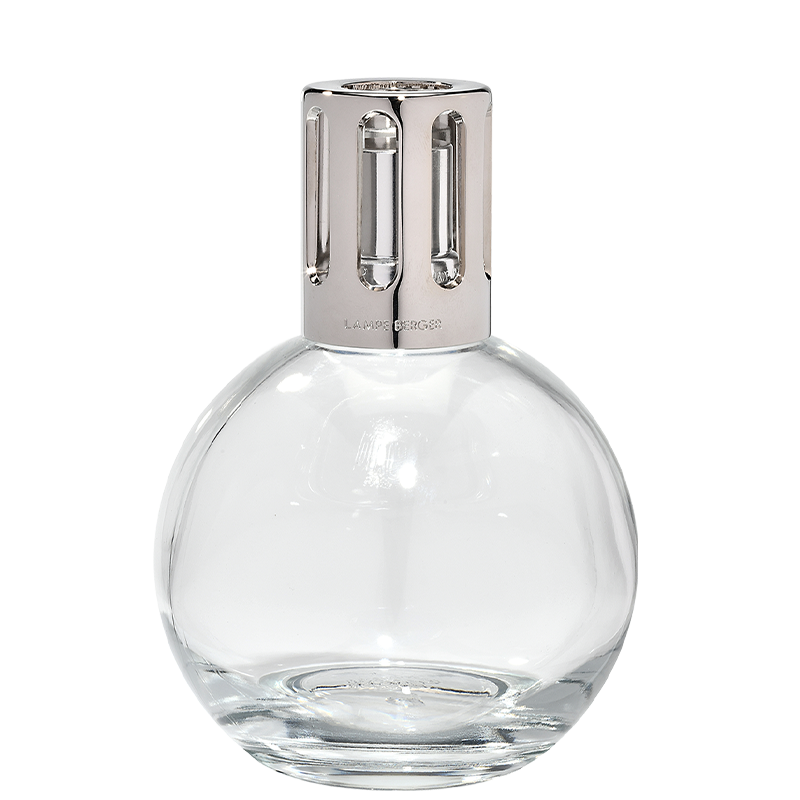 Essential Round Lamp Set with 180 ml (6.08 oz.) So Neutral and 180 ml (6.08 oz.) Ocean Breeze Fragrance Oils - Lampe Berger by Maison Berger
BESTSELLER! - Are you new to Maison Berger Paris? Are you undecided, or don't you dare? Don't hesitate any more; the Essential Round boxed set has been designed for you! The glass Lampe Berger is simple with its round and transparent body, while its shiny silver tulip mounting offers discreet elegance. The Home Fragrance duo is wonderfully efficient.
So Neutral fragrance is an essential in any household, it deodorizes but does not release any scented fragrance and can be diluted to control intensity.
Ocean Breeze is a fruity marine fragrance, an invigorating cocktail where marine notes reveal themselves on a hint of citrus fruits plunged into a light floral heart, emphasized by exotic woods.
Capacity: 310 ml
5.5"H
Top: Tulip mounting in shiny silver
Color: Clear
2 bottles of 180 ml (6.08 oz.) home fragrance. Composition: fragrances, aqua, isopropyl alcohol.
Lamp sold in pack with a catalytic burner, 1 stopper & 1 funnel.