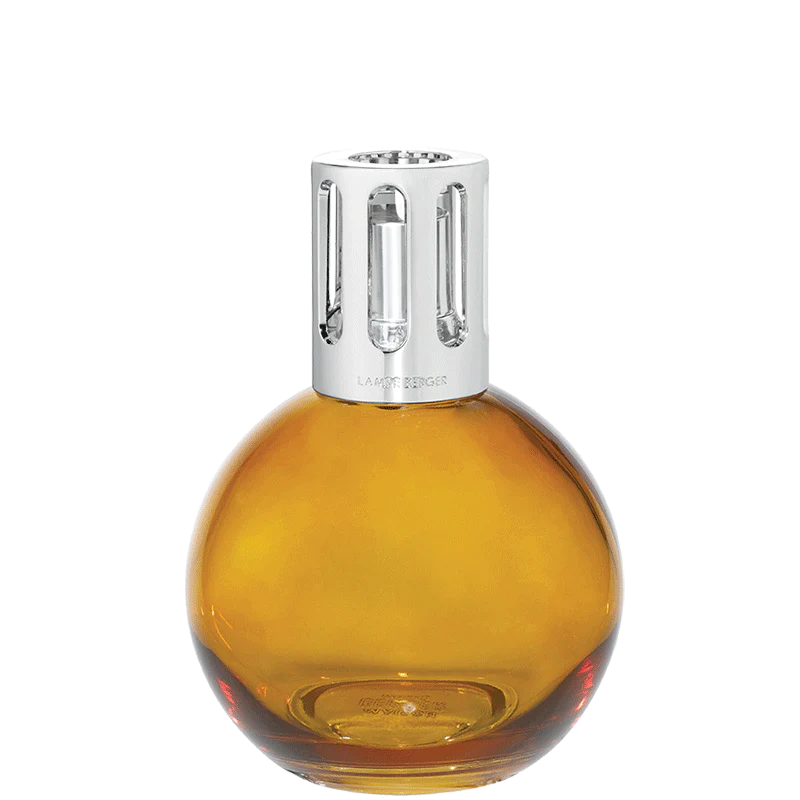 Boule - Amber - Lampe by Maison Berger.
An elegant fragrance lamp with a presence as warm as sunshine.
Your own personal ball of sunshine! Brighten your space with the sunny Boule Light Amber Fragrance Lamp.
The sophisticated spherical shape and smooth surface of the translucent glass body are soothing and harmonious. In a light shade of amber, this luminous reissue of the popular Boule Lampe Berger glows warmly when kindled by light, a miniature version of the sun itself.
Keep on the sunny side with a cheerful accent that warms your space with light and joy.
Wondering how to light a Lampe Berger?
It is so simple!
Choose any of Maison Berger Paris's

 

home fragrance lamp
Fill the lamp with the

 

home fragrance

 

of your choice.
Light the burner.
Blow the flame out after a couple of minutes to clean the air and release French fragrance that creates an atmosphere as sunny as a clear day.
The Lampe Berger has a unique and patented diffusion system that helps eradicate undesirable odors and bacteria while also diffusing your favorite fragrance. Purify your air the French way.
Fragrance Lamp sold in a gift pack with 4 accessories:
Wick-burner
Straight silver diffuser cap
Stopper cap
Funnel
Home Fragrance refills sold separately.
Dimensions (HxWxL)
14.6 x 10 x10 cm (5.7 x 3.9 x 3.9 in)

Because you deserve the best, we strongly advise you to use your Lampe Berger only with Maison Berger Paris perfumes.
Why? Only the use of Maison Berger Paris fragrances with the Maison Berger Paris catalytic process can guarantee quality and safe use of the Lampe Berger. Using fragrances other than those of Maison Berger can seriously damage your burner.