Black Angelica Lampe Fragrance by Maison Berger 500Ml
Maison Berger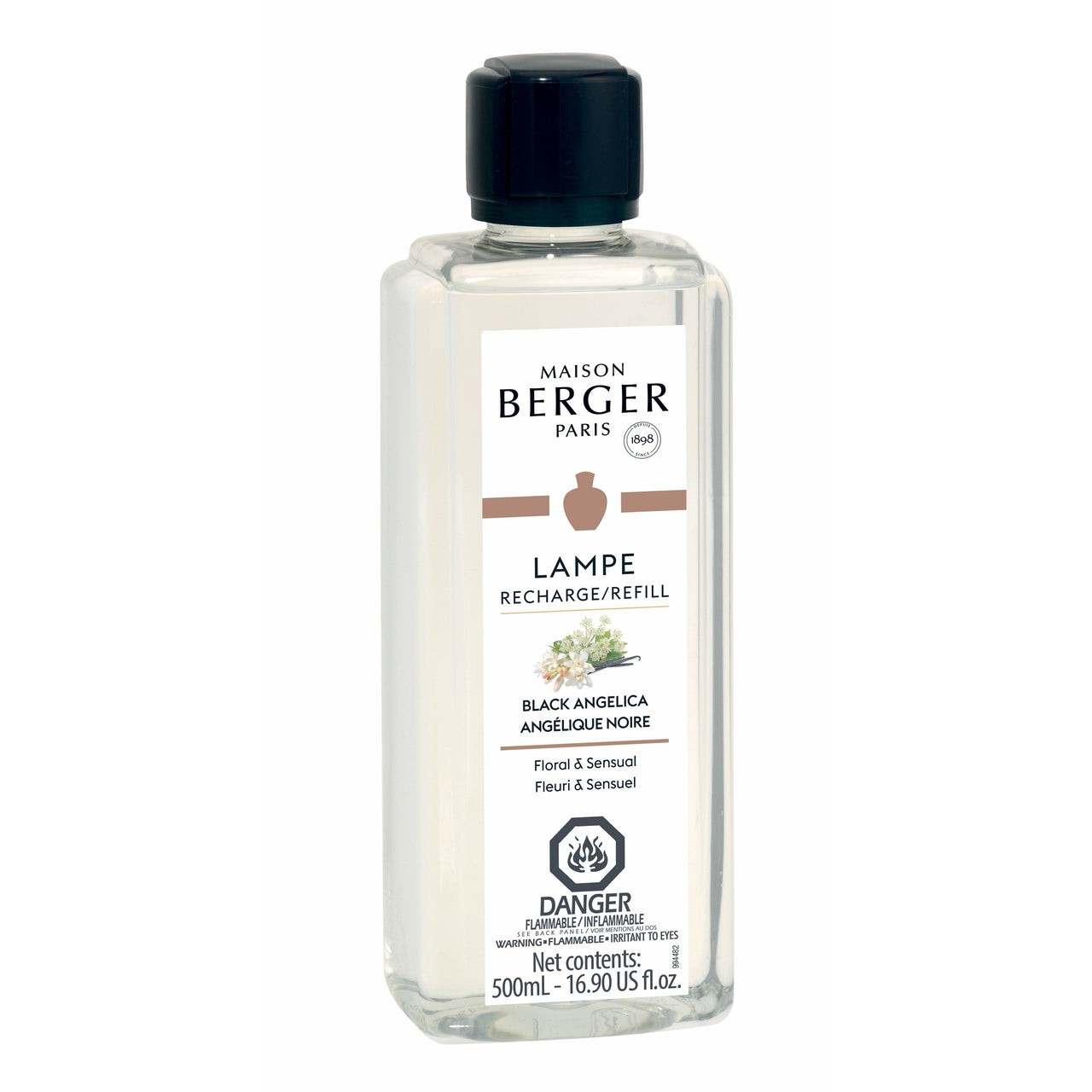 Black Angelica Lampe Fragrance by Maison Berger 1 Litre.
Angelica shows 
notes of earth, musk, celery, pepper, herbs, and just a hint of warm citrus
. It is an ideal component to anchor bright, citrusy fragrances, as it provides an earthy core.
Intoxicating, opulent, and contrasting: Black Angelica is a refined, singular interpretation of the Angelica flower that showcases its sensual grandeur. Every facet of this flower is explored, with a focus on its crisp attributes, before the fragrance blossoms into the enveloping softness of vanilla on a bed of sandalwood and amber wood.
Use with any Lampe Berger to purify and delicately perfume your home. The Lampe Berger has a unique and patented diffusion system that helps eradicate undesirable odors and bacteria while also diffusing your favorite fragrance. Purify your air the French way.
Because you deserve the best, we strongly recommend that you use your Lampe Berger exclusively with Maison Berger Paris official fragrances.
FRAGRANCE
BLACK ANGELICA
Floral & Sensual
TOP NOTES
Bergamot

HEART NOTES
Black Angelica, Orris, Tuberose

BASE NOTES
Vanilla, Sandalwood, Amber Wood
Regulatory Information
Isopropanol. Highly flammable liquid and vapor. May cause serious eye irritation. May cause drowsiness or dizziness. Dangerous. Follow the instructions for use.
Duration
20h of diffusion - 80h of fragrance