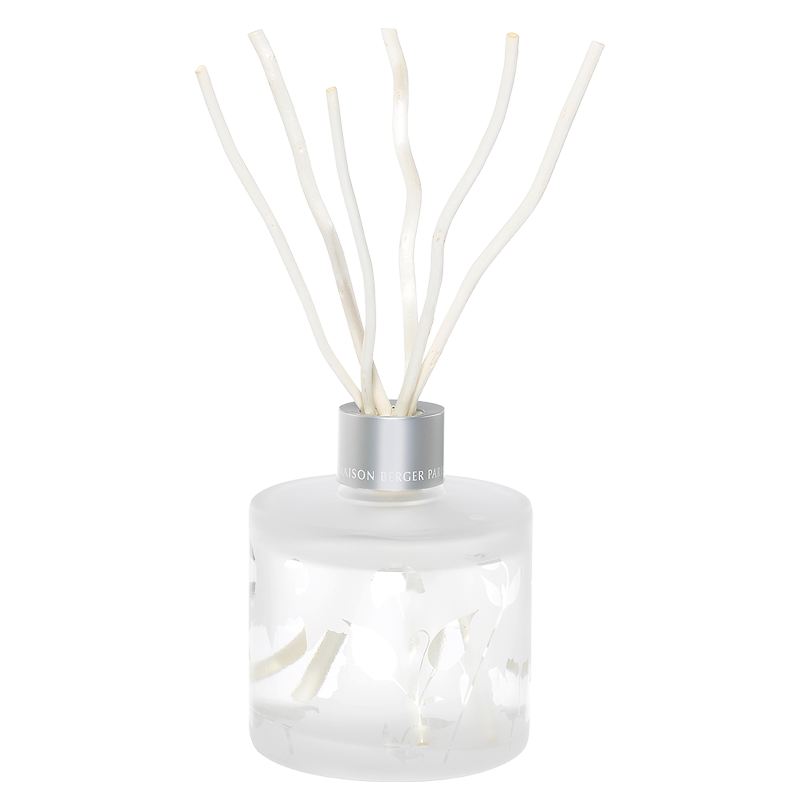 Launch your creative engine and improve your concentration thanks to the Aroma Focus fragrance and its aromatic herbs.
The Aroma Focus scented reed diffuser has aromachological virtues conducive to concentration, thanks to its fragrance enriched with essential oils of peppermint and rosemary. Aromatic Leaves, such as basil and star anise combine with green notes and spicy cloves, forming a powerful fragrant whole. This unique olfactory composition is also enhanced by the elegance of a frosted glass reed diffuser with a transparent, refined floral decor with its 100% natural willow stems that allow you to effectively diffuse the fragrance when cold.
Fill up on creativity with the Aroma Focus scented reed diffuser with our Aroma collection reed diffuser refills.