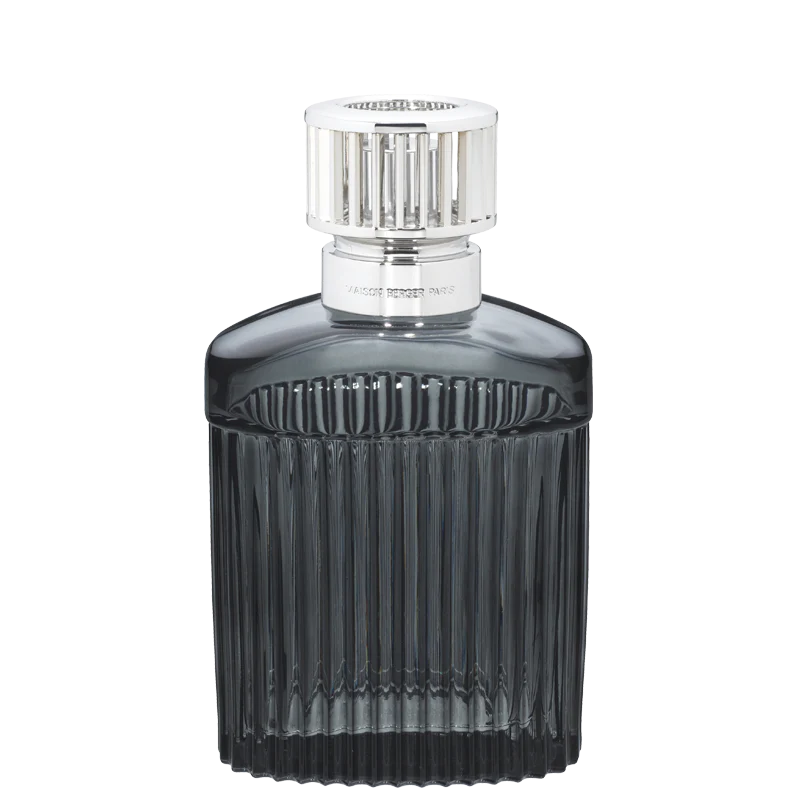 ALPHA Black Lampe By Maison Berger #4769.
A chic shade of black gives this antiquity-inspired lamp a thoroughly modern feel.
lassic design, a muted color—the very essence of refinement! The timeless design of the Alpha Black Fragrance Lamp is inspired by the codes of ancient Greek architecture. 
This reissue of a fan-favorite Lampe Berger design is a gentle shade of black. Crafted in translucent lacquered glass, the lamp has a simple, balanced shape. The elegant hue showcases the graphic vertical lines of the relief pattern reminiscent of grand Corinthian columns. With silvery shine, the openwork cap is a contrasting adornment. 
Embodying understated beauty, the chic and harmonious presence of this home fragrance lamp is mesmerizing.
Lamp sold in a gift set with accessories: wick-burner, Alpha gold diffuser cap, stopper, funnel.
Because you deserve the best, we strongly advise you to use your Lampe Berger only with Maison Berger Paris fragrances.
Dimensions (HxWxL)
17.5 x 10 x 5.5 cm (6.9 x 3.9 x 2.2 in)

LAMPE BERGER INSTRUCTIONS:
Wondering how to light a Lampe Berger? 
It is so simple! 
Choose any of Maison Berger Paris's home fragrance lamp scents.

 

Fill the lamp with the home fragrance of your choice.

 

Light the burner.

 

Blow the flame out after a couple of minutes to clean the air and release French fragrance that creates an atmosphere of timeless refinement.

 
The Lampe Berger has a unique and patented diffusion system that helps eradicate undesirable odors and bacteria while also diffusing your favorite fragrance. Purify your air the French way.