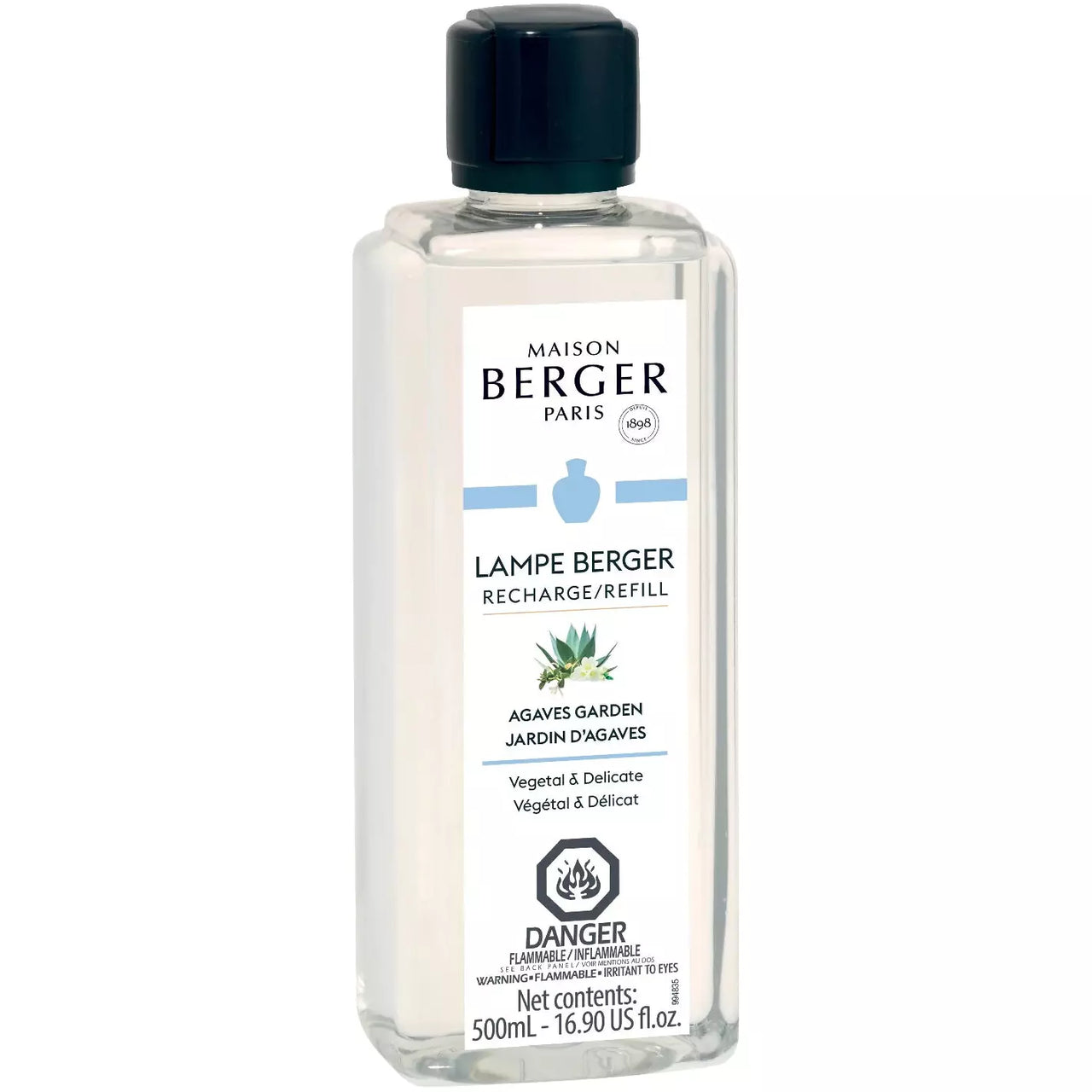 Agave Gardens - Lampe Maison Berger Fragrance - 500 ML
A marriage of gentleness and sparkling warmth for a fragrance with pastoral charm and a certain candid softness. A fragrance that knows how to combine the various olfactory notes to better create an interweaving of fine basic materials to create sumptuous harmony. In the top notes, the fragrance begins with a transparent and airy assembly of lemon, blue agave and coffee. The notes of white Freesia, honeysuckle and violet set the tone. Little by little, a delicious hint of tender vanilla appears which offers a broad smile on warmer notes of amber and sandalwood.
PERFUME WITHOUT DYE GUARANTEED
Because you deserve the best, we strongly recommend that you use your Lampe Berger exclusively with Maison Berger Paris official perfumes.
Duration
20h of diffusion - 80h of fragrance
FRAGRANCE PROFILE:
Head Notes:
Lemon, Coffee, Blue agave
Heart Notes
Violet, White Freesia, Honeysuckle
Base Notes:
Amber, Vanilla, Sandalwood